Every Sun

Morning Service - 11am. Evening Service - First Sunday of the month at 6.30pm (except during July and August).

Every wed

Bible Study/Prayer Fellowship - Meets on Wednesday at 8.00pm in Youth Room.

Notices

Future announcements to be emailed to cherith.lyness@talk21.com or ring (028) 92619397.

Notices

Our website is being updated - call back again when we should have a new look site

sunday school

Would you consider helping out with our Junior Sunday School? We are extremely blessed at MPC to have almost 80 children throughout our Sunday School. We have a great team of teachers but we need more help. This would be on a rota basis and if you are interested and would like to help out, please speak to Bronach on 07885 945999.

NEW BUILD

Got an idea for fund raising? - send us an email and let us know.

BOYS BRIGADE

CLICK HERE for an update to our Ganaway weekend in June 2017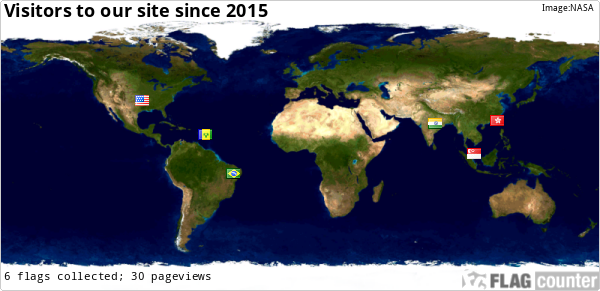 Future announcements to be placed in the post box outside the Choir Room by Thursday at 9pm or telephone 92612927 or by emailing announcements@moirapresbyterian.org.uk

Jan 2015: Added - Guestbook and COMPASS survey, changed counter provider, added visitor information at bottom of the 'About' page.

Feb 2015: Deleted the visitor information at the bottom of the 'About' page with a world map version (Visits/Flags being counted wef 8th Feb) at the bottom of the 'Home' page.

Feb 2015: Moved link to Guest Page onto main menu bar. Added new page for Child Protection information.

Mar 2015: Added: 5 day weather forecast for Moira, options on Home Page to translate text into foreign, 'Print Page' option to a few pages, Google Page Rank, option to set Homepage as a favourite, site feedback page.

Feb 2016: Added the volunteer list for setting up the chairs in the hall under Rotas/Hall.
A Time to Build - We're Getting Started!
All too soon, our new build contractor (Jim Irwin Contracts Ltd) will be on site and construction work will start on our new church building project. This has been a long time in the planning with many twists and turns along the way. But we are thankful that in God's time and in His way we have arrived at this stage of the project.
In the first edition of Compass in 2011, we wrote that God's church is built of people who love and follow God, it is not built of bricks and mortar! However, the church building provides a vital base for meeting together to worship God, to have fellowship together and to reach out to the wider community. We are in the happy position of filling the current church building each week and of having trouble fitting everyone in for special occasions. As Moira continues to expand we hope that the new church building will draw many more people to our congregation and ultimately to our Lord and Saviour.
The current church was built in the 18th century. It has served the congregation well down through the centuries and holds many precious memories. As we move on we will build on the foundations laid by our fore fathers, both in terms of the building itself but more importantly in the life and witness of a vibrant congregation. We will retain some features of the old church in the new building with the stained glass windows, communion furniture, baptismal font and memorials being incorporated.
The months ahead will be exciting as we see the new church emerge from the foundations but it will also require some patience as we cope with the disruption of having contractors on site. Your cooperation and assistance will be greatly appreciated.
The new church build project has required an enormous amount of work on behalf of the congregation by the Development Sub-Committee, the Fund-raising Sub-Committee and the full Church Committee. We express our appreciation to all those involved. Early morning meetings on Saturdays have cost many the loss of a weekend lie in!
There will be many announcements during the construction phase of the project as the Church Committee seek to keep you informed of progress. Keep listening out for the updates.
Please continue to pray for the project: - for the Church Committee and Sub-Committees as they make important decisions in the months ahead; - for the contractor and his team on site; - for the design team overseeing the construction; - for God's provision in meeting the cost of the project; - for unity of purpose; and - for the expansion of God's kingdom in Moira.
14th December 2015
Our Building Fund stands at £249,915,00; this includes our recent Gift Day collections of £31,000,00; our Harvest Service collection of £6,035,00;and the proceeds from our Dromore Choir Concert of £2,165,00.
Also included is an

interest free loan

to the fund of £10,000,00. If you would consider doing the same please get in touch with Russell Bar or the Rev. Gilpin. Alternatively you can email us your contact details via our our web contact form and we will get in touch with you.
Planning Permission has been granted for our new church building, when complete it will be almost double the size of our existing church. "The new church building will be built on the same footprint as the existing church" "We will be demolishing the old church and rebuilding it. We expect the build to take about a year but we still have some fundraising to do before we can start the work." Moira Presbyterian Church currently has 300 families worshipping each Sunday and with only 220 seats in the church, accommodating them has become a struggle in recent years. Our minister, the Rev Gilpin is hopeful the new church, which will have 400 seats, will enable the church to grow even further. Thanking the congregation for the support during recent years, Rev Gilpin said: "This has been in the pipeline for quite some time. We have been fundraising and have had gospel concerts and a PW fashion show. The congregation have been very supportive. There's a church development committee, who have worked very hard to drive this forward," he added. Alderman James Tinsley has welcomed the granting of permission for our new church, as did Councillor Alexander Redpath, who said: "This project was praised by councillors from across the political spectrum. I am glad to see strong vibrant congregations making such large investments in their local area to meet the needs of a growing church."

Can't wait until its built? You can now explore our Google SketchUp model. You can fly around, zoom in and walk about the model. Make sure you visit the notice board in the foyer.

The Google SketchUp model of our proposed new build.
CLICK HERE to download the SketchUp .skp file (24.4Mb).
Google SketchUp Viewer for Windows or Mac
If you don't have SketchUP, CLICK HERE to download the SketchUp Viewer for Windows or Mac (15.1MB). Note: This link will take you to the SketchUp Viewer download site.
Google SketchUp Mobile Viewer compatible with iPad (iOS6 or later)

NEW

- just released! Sketchup Mobile Viewer. Cost £6.99 from the Apple App store, just search for SketchUp Mobile Viewer.
For more information on SketchUp Mobile Viewer CLICK HERE.